Pro or DIY – either way, Serena's got you covered
Serena gives you everything you need to make your decision with confidence, whether you go with a pro or do it yourself.
Go with a Professional
Want a pro to help with your smart shades?
Let us connect you with one of our trusted local pros and they will take care of the whole project.
Request a FREE in-home Consultation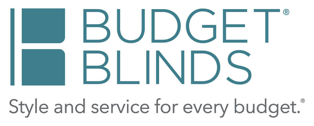 Here are five reasons to choose a pro:
Commitment to your wellbeing.
Your local professional can handle all the details and do so safely by adhering to strict safety procedures. Read more.
Design consultation.
They can help you select the right shade for your home and budget. They'll walk you through shade styles and our curated fabric collection, including exclusive fabrics you can't find online.
Precise measuring.
They handle all the measuring, ensuring a perfect fit for every window, every time.
Hassle-free installation.
When it comes time for installation, the pros do it all. They bring the shades, install them, and even breakdown Serena's sturdy shipping boxes for recycling. You don't need to raise a finger or lose any of your free time doing the work.
Programming support.
They'll do the initial programming set up and then hand off the app for you to customize.
Do It Yourself
Want to do your project yourself?
We've made sure that choosing and installing Serena is an easy four-step project. We have you covered every step of the way.
Design & Buy through Lutron
Let us help guide you through the four-step project:
Select your fabric or finish.
Select up to ten free samples from our collection and pick one that reflects your style and complements your décor.
Measure your windows.
This requires attention to detail, but it's simple to do, and we have step-by-step videos to guide you through it.
Easily install.
If you can hang a picture frame centered and level on a wall, and are comfortable on a step ladder, you can hang a Serena shade. While the first one sometimes takes a little longer, after that it only takes on average 20 minutes per shade. We have instructional videos to show you just how to do it.
Customize your app.
Programming your shades is simple, with videos that walk you through the process. And the Lutron app makes it easy to connect and add other smart home devices you have at home now or get in the future.