Special Spring Savings on Serena Shades!
Save 10% with free shipping until 4/18/18! Buy two or more shades and receive a free Pico shade control and Pico Pedestal!
10% savings applied at checkout.
10% discount and free shipping expires 11:59 PM ET 4/18/18. Addition of complimentary Pico remote (PJ2-3BRL-GWH-S01) and one Pico Pedestal (L-PED1-WH) in white with purchase of 2 or more shades expires 11:59 PM ET 4/18/18. 10% discount does not apply to the Smart Bridge required for mobile control, Smart Bridge Kits or Caséta Wireless controls. Offer cannot be combined with other offers or applied to previously purchased product and is valid on direct consumer orders placed on serenashades.com only. Free shipping offered on orders shipping to the 50 U.S. states. Shade Specialists are available 7 days a week (M-F 8 a.m. – 8 p.m. ET, S-S 9 a.m. – 6 p.m. ET).
About Us
About Lutron Electronics
Our story began with the control of electric light in the late 1950s when Joel Spira, a young physicist fascinated by the aesthetic manipulation of light, worked to invent a solid-state device that would allow people to vary the intensity of the lights in their homes. The result was the world's first solid-state dimmer and the birth of the lighting control industry. Today Lutron holds over 2,700 worldwide patents, including the first electronic dimming ballast for fluorescent lights and the first self-contained preset lighting control system. We are still the only company to create systems of dimmers and motorized window shades that control both electric light and daylight.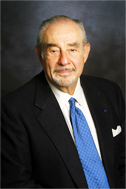 About Our Shades
Seeing a need to control both electric light and daylight, we entered the shading business in 1993 launching our first version of Serena shades, an electronically controlled roller shade. In 1999 we introduced the Sivoia® family of products, now known as Triathlon, the world's first quiet roller shade that is still the quietest in the industry. We have continued to expand our window systems offerings to a wide variety of automated shades: Roller, Pleated, Honeycomb, Skylight, Roman Shades, Horizontal Sheer Blinds, Drapery Systems and Venetian Blinds, all available to homeowners through our Dealer network. Our electronic automated shades can be controlled with keypads, remote controls and wireless tabletop controls. If shades are integrated with one of our lighting control systems or our Smart Bridge and App, they can be controlled with a mobile device. See Lutron Shading Solutions >>
About Serena Shades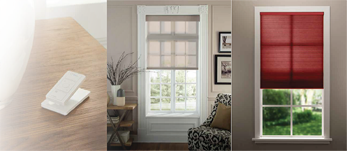 Lutron's drive for innovation led to the idea for the Serena Shades that you see on this website: high quality and practical remote controlled motorized shades that consumers can easily install, that start at about $350. We knew today's Serena had to install without wires which meant battery power. They had to have incredible battery life and use store-bought batteries. They had to be 1/4 of the cost of hard wired remote-controlled shades that typically start at $1,500 per window, or cost about the same as a high-end manual shade while still maintaining Lutron's high-quality standards.
The result is Serena Remote-Controlled Shades: an affordable luxury for your home!
Serena shades are available in two styles: insulating honeycomb and roller.

They are easy to install and use traditional store-bought batteries. Our patented power technology yields industry leading battery performance. Battery life depends on the type of shade, the shade size, the fabric selected and the number of times shades are opened and closed each day.

Serena Shades are conveniently adjusted with a wireless remote control from anywhere in the room with the press of a button or from anywhere in the world with a smart device using the free Lutron App and Smart Bridge.

Talk to Siri on iOS devices at home to control HomeKit-enabled Serena Shades and Caseta Wireless Smart Lighting.

Hard-to-reach windows can be adjusted easily to provide privacy.

Serena shades move in perfect unison and stay aligned across adjacent windows to give the home a unified look inside and out.

Serena shades can be energy-efficient. Honeycomb shades have pockets that trap air to provide superior insulation when lowered. Serena insulating honeycomb shades can double the insulation of windows.

Serena shades are stylish. choose from a variety of fabrics, colors, styles, and textures to enhance the décor in any room of your home or business.